(Shown above, a MAESTRO walk in bath tucks neatly into a corner)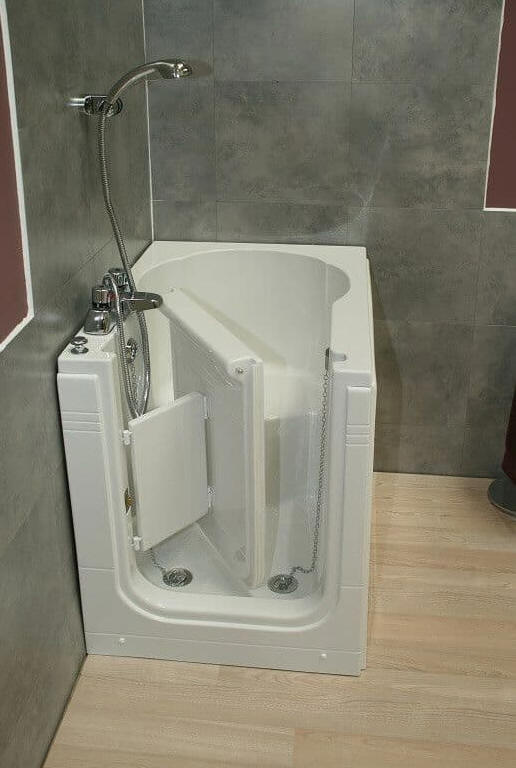 Image: The clever hinge allows door to fold inward while leaving ample room for legs.
The door latching mechanism is easily operated by applying gentle pressure to the mushroom-shaped button.
It is recommended that taps and/or controls are be positioned on the hinge side of the door or even mounted on an adjacent wall so as not to impede the access route.
Despite it's compact size the MAESTRO walk in bath maintains a full depth of water in which the bather can immerse.
---
Twin waste outlets for rapid emptying

Seat height 320mm

Optional seat extension to increase height

Step in height of 170mm

Inner step 110mm

Seat to door 400mm

Internal length 745mm

Internal width 465mm

12 Jet 3 speed spa option

Chromotherapy lighting option

Button door mechanism

Capacity:

175 litres (unoccupied)

Dimensions:

Length 900 mm
Width 650 mm
Height 860 mm