Easy Riser walk in bath configurations
The Easy Riser bath is available in three different installation configurations - Original, Corner or Peninsula. (Red lines denote bath panel configuration)
Easy Riser walk in bath original model
For corner installation, the exposed end being rounded.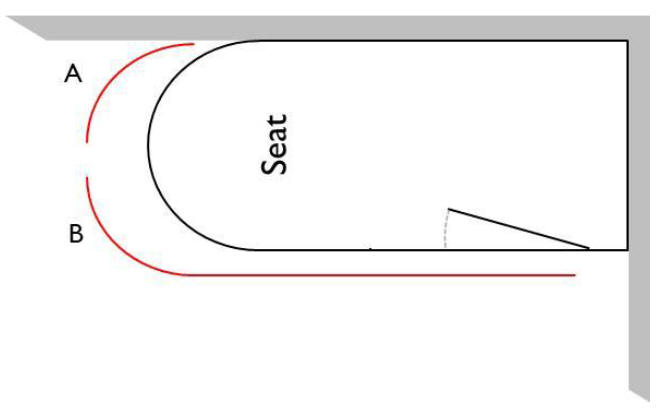 Easy Riser walk in bath corner model
For corner installation, the exposed end curving round to meet the wall.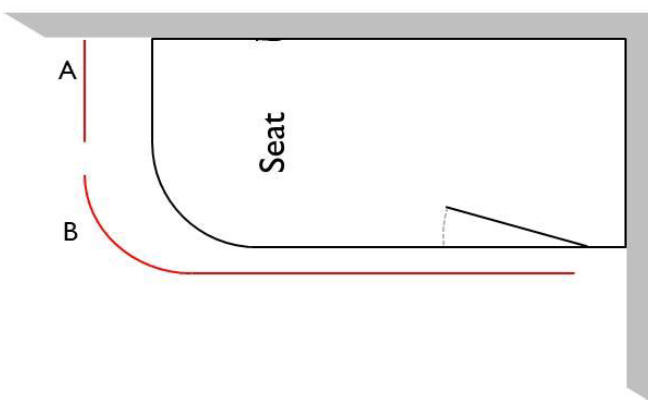 Easy Riser walk in bath Peninsula model
For mid-wall installation giving access to both sides of the bath (Rounded end).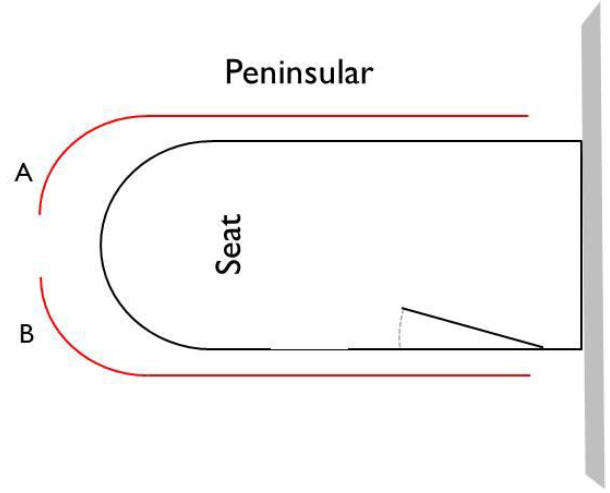 Measurement from end of bath to beginning of door = 158mm
Easy Riser walk in bath - Technical Information

---

Length

1700mm

Width

750mm

Height

590 tap end, 690mm head end (nominal)

Threshold height

165mm (nominal)

Water Capacity (when empty)

285 litres

Door Width

450mm

Weight

105kg

Filled weight

390kg

Bath Door Direction of Opening

Inward

Internal Depth

450mm (nominal)

Optional Shower Screen

Onward and

Seat Size

Width 420mm / Depth 400mm

Handing

Choice of Left or Right hand

Waste

Chrome clicker waste

Primary Colour

Star White

Powered reclining seat, panel set, clicker waste and glass bath door included as standard.

Options and additions

Hinged Shower screen with chrome wall profile.

Opens inward and outward. Toughened safety glass with 'easy clean' coating.

Sensory touch pad

Controls air spa and/or Chromotherapy lighting if fitted.

Chromotherapy Lighting

Twin Light.

Air spa

12 Jet spa.

Sound system

Bluetooth connectivity operated by mobile device.

Brassware

A range of taps, bath fillers and bath shower mixers can be supplied.