Quantock low level or level access shower tray
This shower tray is being phased out in favour or a replacement model.
Please check for VERY LIMITED stock availability
Low level shower tray offering a 35mm profile
The IMPEY Quantock range of shower trays are manufactured to the same exacting standards as the Blackdown trays, but have the waste outlet positioned in the corner rather than mid-wall.
The trays are supplied with the slightly smaller McAlpine STW3/R water trap and conventional polished waste grill.
Because the waste aperture is positioned in the corner of the tray, rectangular configurations are available with left or right hand options.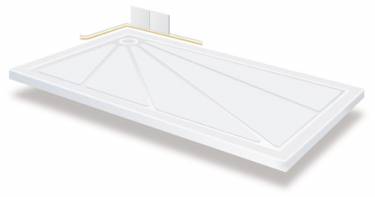 The IMPEY Quantock Shower Tray Range:
No longer available. ZERO Stock

Please see Slimline 35

Quantock shower tray 760 x 760mm

| | |
| --- | --- |
| Depth | 35mm |
| Gradient | 25mm |
| Handing | None / Corner drainage only |
| Waste & Trap | Included |
No longer available. ZERO Stock

Please see Slimline 35

Quantock shower tray 800 x 800mm

| | |
| --- | --- |
| Depth | 35mm |
| Gradient | 25mm |
| Handing | None / Corner drainage only |
| Waste & Trap | Included |
No longer available. ZERO Stock

Please see Slimline 35

Quantock shower tray 900 x 900mm

| | |
| --- | --- |
| Depth | 35mm |
| Gradient | 25mm |
| Handing | None / Corner drainage only |
| Waste & Trap | Included |



No longer available. ZERO Stock

Please see Slimline 35

Quantock shower tray 1000 x 750mm

| | |
| --- | --- |
| Depth | 35mm |
| Gradient | 25mm |
| Handing | Left or Right |
| Waste & Trap | Included |



No longer available. ZERO Stock

Please see Slimline 35

Quantock shower tray 1000 x 1000mm

| | |
| --- | --- |
| Depth | 35mm |
| Gradient | 25mm |
| Handing | None / Corner drainage only |
| Waste & Trap | Included |



No longer available. ZERO Stock

Please see Slimline 35

Quantock shower tray 1200 x 700mm

| | |
| --- | --- |
| Depth | 35mm |
| Gradient | 25mm |
| Handing | Left or Right |
| Waste & Trap | Included |



No longer available. ZERO Stock

Please see Slimline 35

Quantock shower tray 1200 x 750mm

| | |
| --- | --- |
| Depth | 35mm |
| Gradient | 25mm |
| Handing | Left or Right |
| Waste & Trap | Included |



No longer available. ZERO Stock

Please see Slimline 35

Quantock shower tray 1200 x 800mm

| | |
| --- | --- |
| Depth | 35mm |
| Gradient | 25mm |
| Handing | Left or Right |
| Waste & Trap | Included |



No longer available. ZERO Stock

Please see Slimline 35

Quantock shower tray 1200 x 900mm

| | |
| --- | --- |
| Depth | 35mm |
| Gradient | 25mm |
| Handing | Left or Right |
| Waste & Trap | Included |



No longer available. ZERO Stock

Please see Slimline 35

Quantock shower tray 1300 x 650mm

| | |
| --- | --- |
| Depth | 35mm |
| Gradient | 25mm |
| Handing | Left or Right |
| Waste & Trap | Included |



No longer available. ZERO Stock

Please see Slimline 35

Quantock shower tray 1300 x 715mm

| | |
| --- | --- |
| Depth | 35mm |
| Gradient | 25mm |
| Handing | Left or Right |
| Waste & Trap | Included |



Quantock shower tray 1700 x 710mm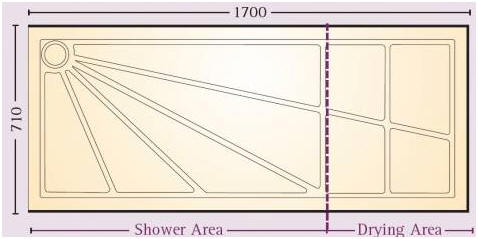 | | |
| --- | --- |
| Depth | 35mm |
| Gradient | 25mm |
| Handing | Left or Right |
| Waste & Trap | Included |
Limited stock available. Remaining Stock = x2

Quantock shower tray 1700 x 830mm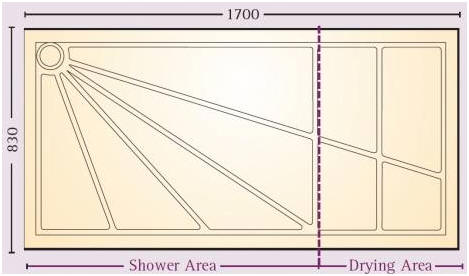 | | |
| --- | --- |
| Depth | 35mm |
| Gradient | 25mm |
| Handing | Left or Right |
| Waste & Trap | Included |
Limited stock available. Remaining Stock = x2

Quantock shower tray 1800 x 750mm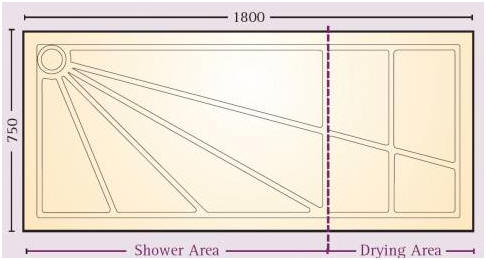 | | |
| --- | --- |
| Depth | 35mm |
| Gradient | 25mm |
| Handing | Left or Right |
| Waste & Trap | Included |
Limited stock available. Remaining Stock = x2